TuffStar* EPP Trainer
Single piece EPP Fuselage, this Trainer plane can take 2200mah-5000mah of Battery and can be flown as 3Ch or 4Ch . Can also take in Autopilot and FPV .
WHATS INCLUDED IN THE KIT
EPP Fuselage
2X EPP Trainer wing pannels.
EPP Canopy
2X EPP Printed Side Walls.
EPP Printed Horizontal and Vertical Stabiliser.
2MM Laser cut Aeroply sheet.
3MM Laser cut Aeroply sheet.
2x Bamboo Skewers small.
~500mm 6x2MM Carbon Fiber Strip.
400mm 3x1MM Carbon Strip.
2x 250mm 2MM CF Rod.
2x 600MM 5×1 Carbon Strip ( Trainer Wing ).
2x 620mm long Pushrods.
2 Nos Linkage Connectors.
Velcro
4x Small Pushrod Guides
10x Rubber Bands
2 Nos 8mm Round Magnets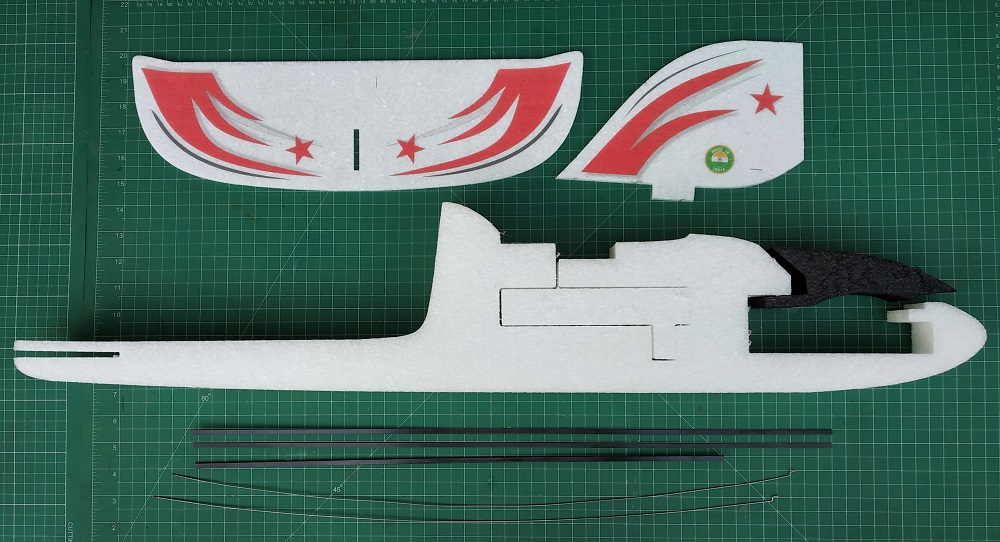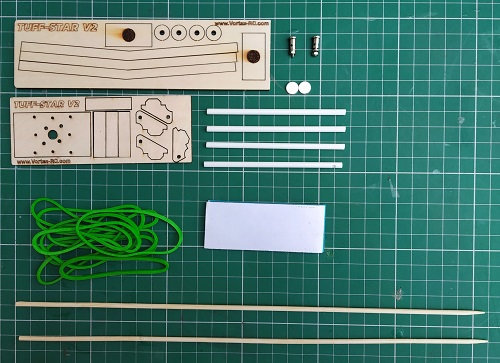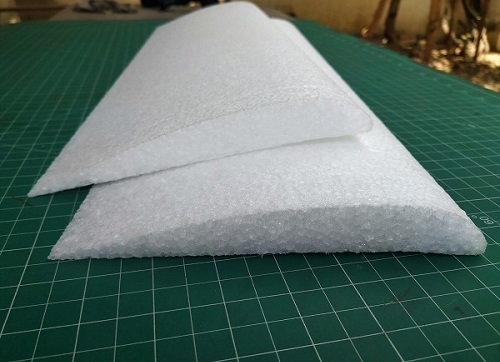 KIT OPTIONS – ELECTRONICS
2 Nos./(4 Nos. for EPP Aileron Wing) 9 gm Servos
1 Nos. 30Amp Brushless ESC (Speed controller)
1 Nos. Emax CF2822 1200KV Brushless Motor
1 Nos.8×6 Propellor
2 Nos. 15cm Servo Extension wire
1 Nos. y cable(only for EPP Aileron Wing).
INTERMEDIATE WING (OPTIONAL)
2 Nos EPP Wing Panels
1 Nos 8x6mm 1000mm GlassFiber Rod
2 Nos 8x6mm 100mm GlassFiber
2 NosTapered Epp Strip for spar cover
2 Nos Linkage Connectors
2 Nos 100mm Pushrods